ABOUT US
Mission: To increase the number of Latino Actuaries by promoting the profession and providing guidance, mentorship and networking opportunities.
OLA's History

Did you know? OLA sounds like "HOLA" meaning "HELLO" but without the "H" it means "WAVE" in Spanish, do you see it in our logo?
FOUNDERS
OLA's Founders:
Daniel Fernandez, FCAS, MAAA
Marcela Granados Lavoie, FCAS, MAAA
Alejandro Ortega, FCAS, MAAA
WHAT WE HAVE DONE
Here are some of the things we have been doing since the organization was founded!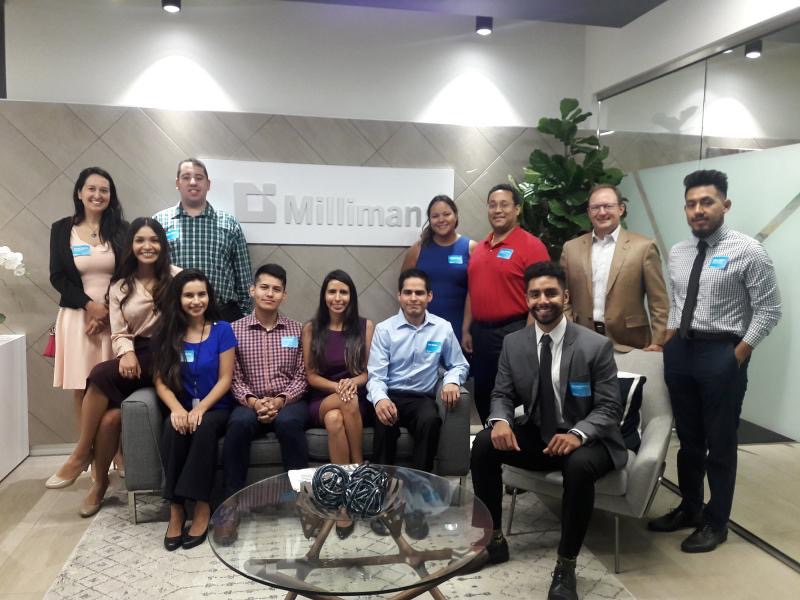 2019
39 students sponsored to conferences: SOA, CAS, ALPFA, GIS, IABA and CCA
Prudential, New York Life and Milliman host corporates visits for 28 students
New York Life, Prudential and Milliman sponsors 6 academic scholarships
Exam reimbursement pilot launched, 5 students awarded scholarships and all passed!
2018
19 students sponsored to conferences: SOA, CAS, ALPFA and GIS
Prudential hosts the first corporate visit for 7 students
New York Life sponsors the first academic scholarship