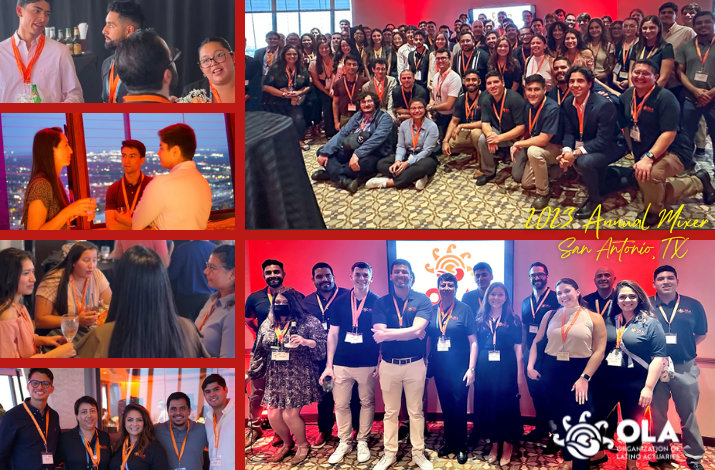 News
2023 OLA Annual Mixer
OLA held its Annual Mixer in San Antonio, Texas, at the Tower of the Americas with a record attendance of close to 100 people!
40+ actuarial prospects, 15 OLA Leaders, and corporate sponsors and allies comprising more than 25 companies had a great time networking while enjoying the incredible panoramic view from the tower.
We thank OLA's Director of Early Career Development, Anthony Lucero, for organizing such incredible event. We appreciate everyone who attended!