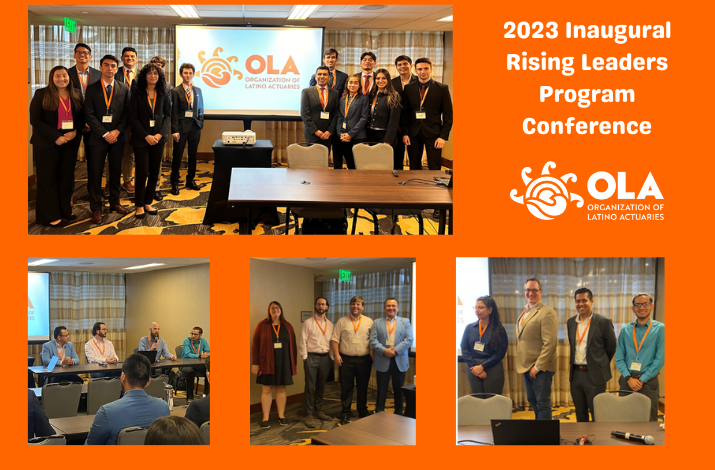 News
2023 RLP Conference
We are very proud to have successfully concluded OLA's first ever Rising Leaders Program (RLP) Annual Conference! Fifteen of OLA's top students from all over the country met in San Antonio for a full day of development and info sessions from our Platinum Sponsors.
We want to thank our Director of Early Career Development, Anthony Lucero, and our OLA Rising Leaders Program Manager, Will Ringhofer, for an extraordinary job organizing this development and networking opportunity for our rising leaders.
A big thank you to New York Life, Deloitte, WTW, Milliman, Oliver Wyman, Ally and Nationwide for attending the RLP Inaugural Conference and all the guidance provided to our students. We truly appreciate you!